The Advisory Committee is an informal body appointed by the EDPS to act as a sounding board in the design of the public session of the 2018 international conference. Committee members may be asked for their advice on a number of things, including the conference programme for the public session and contributions to that programme to ensure that continents and cultures are represented and gender and age balance respected.
The members of the Advisory Committee are:
Luciano Floridi, Professor of Philosophy and Ethics of Information and Director of Research of Digital Ethics Lab, Oxford Internet Institute, University of Oxford (Chair)
Elizabeth Denham, UK Information Commissioner
Teki Akuetteh Falconer, Former Executive Director of Data Protection Commission of Ghana
Fanny Hidvégi, European Policy Manager, Access Now
Melissa Lane, Class of 1943 Professor of Politics and Director of the University Center for Human Values at Princeton University
Valeria Milanes, Digital Programme Director, Asociación por los Derechos Civiles (ADC)
Daniel Therrien, Privacy Commissioner of Canada
Effy Vayena, Chair SPHN ELSIag, Health Ethics and Policy Lab ETHZ, Zurich
Rob Wainwright, Former Director of Europol
Cécile Wendling, Head of Foresight, AXA Group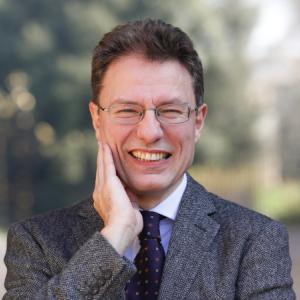 Luciano Floridi
Chair
Luciano Floridi is Professor of Philosophy and Ethics of Information and Director of the Digital Ethics Lab, Oxford Internet Institute, University of Oxford. He is also Professorial Fellow of Exeter College, Oxford and Turing Fellow and Chair of the Data Ethics Group of The Alan Turing Institute. The philosophy and ethics of information have been the focus of his research for a long time, and are the subject of his numerous publications, including The Fourth Revolution: How the Infosphere is Reshaping Human Reality (Oxford University Press, 2014), winner of the J. Ong Award.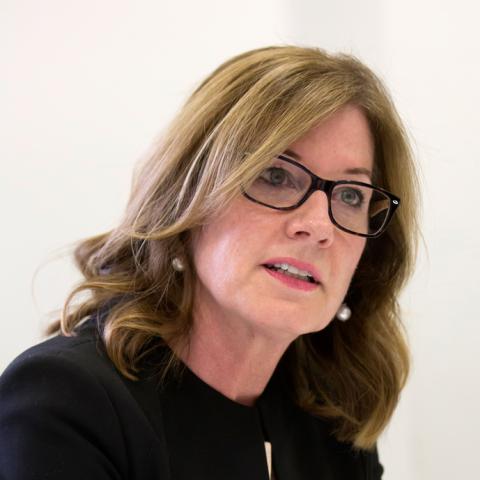 Elizabeth Denham
Elizabeth Denham was appointed UK Information Commissioner in July 2016. Prior to this she was the Information and Privacy Commissioner for British Columbia (2010-2016) and Assistant Privacy Commissioner of Canada from 2007 – 2010.
In 2013 Ms Denham received the Queen Elizabeth II Diamond Jubilee Medal for her service as an Officer of the Legislature of British Columbia, Canada. In 2011she was honoured as a UBC distinguished alumni for her pioneering work in archives and leadership in the field of access and privacy. She is a visiting professor to the department of Information Studies at University College London.
Ms Denham was elected to the Executive Committee in 2017.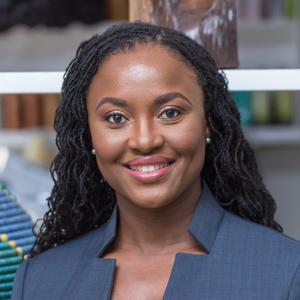 Teki Akuetteh Falconer
Teki was the first Executive Director to set up the Data Protection Commission of Ghana and facilitate implementation of Ghana's Data Protection Act until her exit in July 2017. She is currently a Senior Partner at Nsiah Akuetteh & Co. a law firm based in Accra, Ghana that specialises in information technology and telecommunication law in Africa. She is a privacy and data protection consultant and had previously worked for the Government of Ghana in the development of several key legislations for the ICT sector including the Data Protection Act, 2012 (Act 843), Electronic Communications Act, 2008 (Act 775) and Electronic Transactions Act, 2012 (Act 772). She has also worked in various capacities with regional bodies such as ECOWAS.
She is member of the UN Global Pulse Privacy Advisory Group and the Executive Director of the Africa Digital Rights Hub (a not-for-profit think tank that promotes digital rights across Africa).
She holds an LLM in Information Technology and Telecommunications Law from the University of Strathclyde, Glasgow – Scotland and a Bachelor of Arts in Law and Political Science from the University of Ghana (Legon), Accra - Ghana.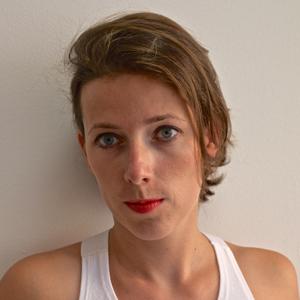 Fanny Hidvégi
Fanny Hidvégi is Access Now's European Policy Manager based in Brussels. Previously, Fanny was International Privacy Fellow at the Electronic Privacy Information Center in Washington, D.C. where she focused on E.U.-U.S. data transfers. For three years Fanny led the Freedom of Information and Data Protection Program of the Hungarian Civil Liberties Union where she engaged in strategic litigation with journalists and other NGOs, participated in the fight against the national data retention law in Hungary, and promoted privacy enhancing technologies. There, she gained experience on how to operate as a human rights advocate in a restrictive environment. Fanny also worked as a consumer protection lawyer both in the public and the private sector. She has a law degree from Eötvös Loránd University Budapest and she spent one academic year at the University of Florence.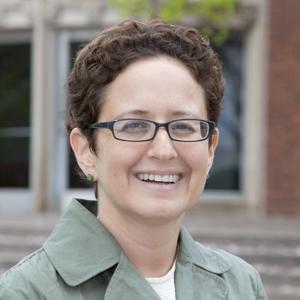 Melissa Lane
Melissa Lane is the Class of 1943 Professor of Politics at Princeton University, where she is also Director of the University Center for Human Values, and an associated faculty member in the Departments of Classics and of Philosophy. Previously she taught in the Faculty of History at the University of Cambridge, where she was a Fellow of King's College. Her books include Method and Politics in Plato's Statesman (Cambridge University Press, 1998); Plato's Progeny (Duckworth, 2001); Eco-Republic (Peter Lang, 2011 / Princeton University Press, 2012); and Greek and Roman Political Ideas (2014; revised edition published as The Birth of Politics, Princeton University Press, 2015). She has also contributed introductions to a Penguin edition of Plato's Republic and a Princeton University Press edition of Aristotle's Politics and other writings. In 2012 Professor Lane was awarded a John Simon Guggenheim Foundation Fellowship in the field of Classics. She holds an A.B. summa cum laude from Harvard University, and an M. Phil. and PhD in Philosophy from the University of Cambridge, where she studied as a Marshall Scholar, Truman Scholar, and as the Mary Isabel Sibley Fellow of Phi Beta Kappa.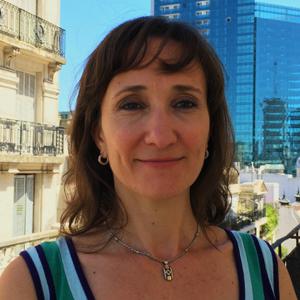 Valeria Milanes
Valeria Milanes is Executive Director in Asociación por los Derechos Civiles (ADC), based in Argentina. She is an IT Law specialist post-graduated from the Buenos Aires University. She obtained a certification on Privacy Law and Policy from the University of Amsterdam´s Institute for Information Law. She is a lawyer with ligitation experience as well as a researcher and speaker on privacy and data protection matters in national and international conferences. ADC has carried out coordinated national and regional (Latin America) researches and reports on data protection systems, private sector practices related to personal data, biometrics, among others. Valeria and her team were also deeply involved in the data protection law reform draft in Argentina. ADC has been a partner of the Privacy International Network since 2013.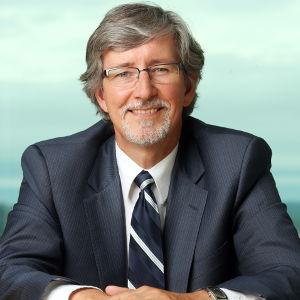 Daniel Therrien
Daniel Therrien was appointed Privacy Commissioner of Canada in 2014 after three decades as a lawyer with various federal government departments that regularly deal with human rights issues. He began his federal government career practising correctional law before moving into immigration law, becoming Assistant Deputy Attorney General responsible for the Public Safety, Defence and Immigration portfolio in 2005. In that capacity, Mr Therrien served in a leadership role giving legal advice to government on public safety and national security issues. He was also instrumental in negotiating the privacy principles that now govern information sharing between Canada and the U.S. under the Beyond the Border accord.
Mr Therrien was elected to the Executive Committee in 2015 and re-elected for a further 2 year term in 2017.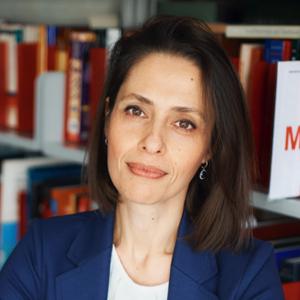 Effy Vayena
Effy Vayena is a Professor of Bioethics at the Swiss Federal Institute of Technology (ETHZ) and renowned expert at the intersection of medicine, data, and ethics. Her work focuses on important societal issues of data and technology as they relate to scientific progress and how it is or should be applied to public and personal health. Vayena completed her education as a social historian with a PhD in Medical History from University of Minnesota. A keen interest in health policy has led her to work with the World Health Organization. Upon her return to academia, Vayena was awarded a professorship by the Swiss National Science Foundation. She founded the Health Ethics and Policy Lab to tackle pressing questions that arise through technological advances such as genomic technologies and big data analytics in healthcare and research. She received her habilitation from the University of Zurich in the field of bioethics and policy and has been appointed a Visiting Professor at the Center for Bioethics at Harvard Medical School and a Faculty Associate at the Berkman Klein Center for Internet & Society at Harvard University, where she was previously a Fellow. Effy Vayena is a leading expert in the dynamic and diverse field of health data and ethics, successfully leveraging her academic work and international network to promote a fruitful debate about the ethics of health in the digital age. She has previously worked with the Wellcome Trust, OECD, Commonwealth Fund, Chatham House, and academic institutions and governments around the world.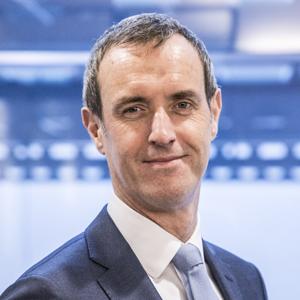 Rob Wainwright
Rob Wainwright is the former Executive Director of Europol. Appointed in 2009 he has led the transformation of the agency into a world-class security institution. Today Europol is the primary intelligence-sharing and operational coordination centre in Europe, connecting over 1,000 law enforcement agencies and supporting almost 50,000 cross-border investigations each year against transnational threats from crime and terrorism. Rob led the establishment of the European Cybercrime Centre (EC3) in 2013 and the European Counter Terrorism Centre in 2016, both of which have become key pillars in Europe's response to more serious and complex security threats facing citizens and businesses today.
Under Rob's leadership Europol has pioneered the use of data and technology in new ways to better identify and respond to cross-border criminal and terrorist activity, developing transformational systems and networks that have significantly enhanced Europol's information reach and operational impact. Europol now carries the reputation of being a major innovator in the global security community. Rob is one of the EU's leading executives on security issues.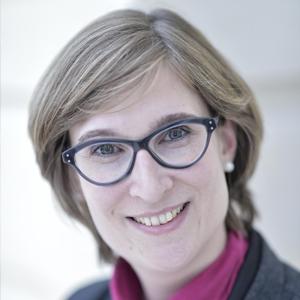 Cécile Wendling
Dr. Cécile Wendling is Group Head of Foresight at AXA. She works on forward looking topics such as insuring the circular economy, insuring AI & driverless car, blockchain, smart cities, etc. She is also Associate Researcher at Centre de Sociologie des Organisations (CNRS-Sciences po Paris). Her main field of research is Sociology of risks, Foresight tools and methods, crisis management. She is a high-level speaker in forward looking conferences. She gives lectures on Foresight, Digitalisation of society, Sociology of Risks.