ICDPPC 2018 is a FREE app for mobile devices brought to you by the European Data Protection Supervisor, as co-hosts of the 2018 International Conference of Data Protection and Privacy Commissioners, taking place in Brussels.

This app will help you to participate in the public session of the 2018 International Conference by taking part in polls, sharing your views and sending questions for speakers.

The app is also a handy, at-your-fingertips tool to check the conference programme for each day, information about speakers as well as venue details.

More information about your personal data and the conference app can be found on the data protection notice page of this website.
Download ICDPPC2018 free of charge here: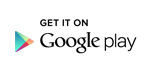 APK version (please right click for the save as option)