Biography of Giovanni Buttarelli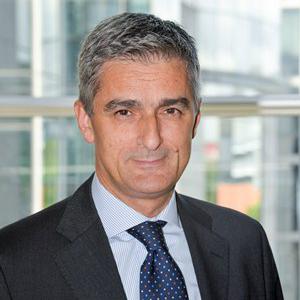 Giovanni Buttarelli
Mr. Giovanni Buttarelli (1957) has been European Data Protection Supervisor since December 2014. He was appointed by a joint decision of the European Parliament and the Council on 4 December 2014 for a term of five years. He previously served as Assistant EDPS, from January 2009 until December 2014.
Before joining the EDPS, he worked as Secretary General to the Italian Data Protection Authority, a position he occupied between 1997 and 2009. A member of the Italian judiciary with the rank of Cassation judge, he has attended to many initiatives and committees on data protection and related issues at international level. Read more.
Biography of Ventislav Karadjov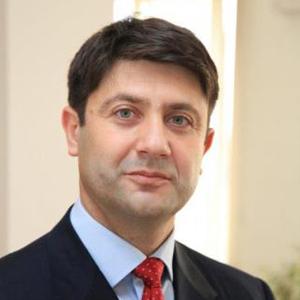 Ventislav Karadjov
Ventislav Karadjov was appointed Chairman of the Bulgaria Commission for Personal Data Protection on 15 April 2014. Prior to this he was an adviser to the Minister for International Affairs in the field of international activities and anti-corruption, as well as a Chief Expert Associate to the 41st and 42nd National Assembly оn matters related to the control of security services, special surveillance devices, and access to data according to the Electronic Communications Act. Mr Karadjov has occupied a number of professional legal positions on international projects concerning anti-corruption and creation of functioning democratic institutions.
Previously he was a legal adviser and programme director at Transparency Without Borders Association, a branch of Transparency International. He has worked on projects for international institutions such as the European Commission, the US Agency for International Development, the Organisation for Security and Co-operation in Europe, and the UN Development Programme. Mr Karadjov is the vice-chairman of the EU Article 29 Working Party.
2018 International Conference logo
Download the full conference logo
Download the conference logo with conference title
Download the black & white conference logo
Which logo should I use?
The full conference logo is the recommended logo for all uses.
The smaller logo (conference logo with conference title) should ONLY be used in documents where ICDPPC is spelled out in full and/or explained and/or when space is limited.
Use the full colour logo wherever possible.
The conference logo is only available in English.
For questions or versions of the logo in different formats, contact privacyconference2018@edps.europa.eu
Uses
Don't
Add any special effects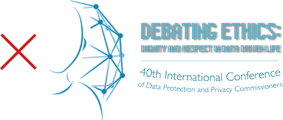 Change the structure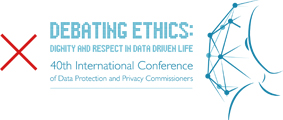 Change the colours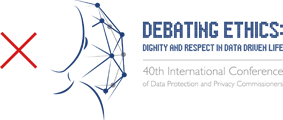 Change the proportions